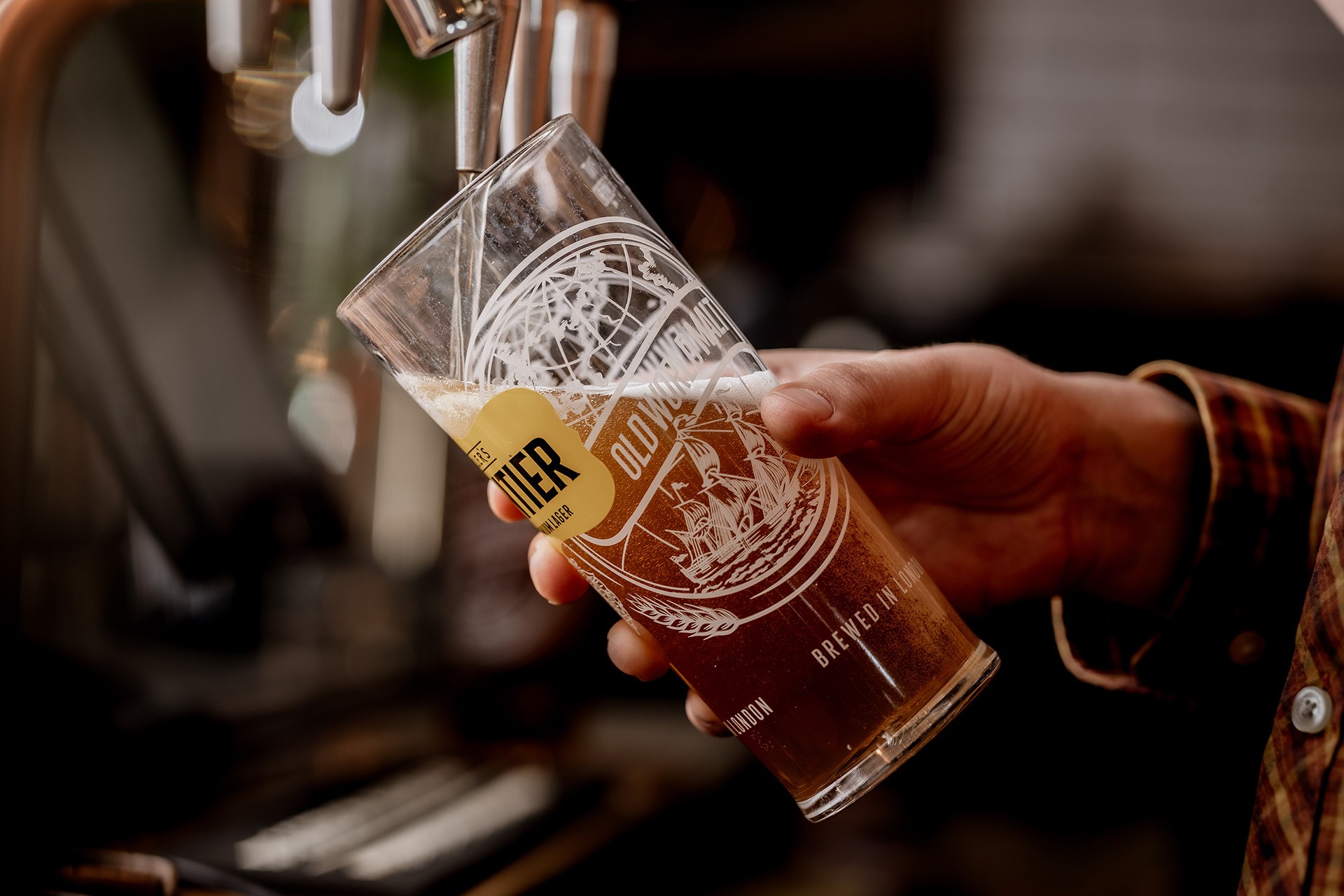 Drinks
On draught we have Fuller's cask conditioned ales - from London Pride and Oliver's Island to rotating seasonal ales, as well as regularly changing guest ales such as Butcombe Bitter.

We serve a variety of craft beers & ciders, including some great American IPAs, Belgian specialities and several for the true beer connoisseur.

There's plenty of choice for non-beer drinkers as well. With one of the best stocked bars in West London, the Tap on The Line has a comprehensive selection of vodkas, gins, whiskies, bourbons & rums and an extensive wine list.
Drink at The Tap on the Line, Kew
Opening Times
Opening Times
Opening Times
Day:
Opening Time
Second opening Time
Third opening Time
Monday:
12:00 - 22:30
Tuesday:
12:00 - 22:30
Wednesday:
12:00 - 23:00
Thursday:
12:00 - 23:00
Friday:
12:00 - 23:00
Saturday:
12:00 - 23:00
Sunday:
12:00 - 22:00
Food Times
Food Serving Times
Day
Opening Time
Second opening Time
Third opening Time
Monday:
12:00 - 21:00
Tuesday:
12:00 - 21:00
Wednesday:
12:00 - 21:00
Thursday:
12:00 - 21:00
Friday:
12:00 - 21:00
Saturday:
12:00 - 21:00
Sunday:
12:00 - 20:00
Seasonal Opening Times
Seasonal Opening Times
Day
Opening Time
Second opening Time
Third opening Time
Christmas Eve:
12:00 - 23:00
Christmas Day:
11:00 - 14:00
Boxing Day:
12:00 - 21:00
27 Dec 2023:
12:00 - 21:00
28 Dec 2023:
12:00 - 21:00
29 Dec 2023:
12:00 - 23:00
30 Dec 2023:
12:00 - 23:00
New Years Eve:
12:00 - 00:30
New Years Day:
12:00 - 20:00
Seasonal Food Hours
Seasonal Food Serving Times
Day
Opening Time
Second opening Time
Third opening Time
24 Dec 2023
12:00 - 21:00
26 Dec 2023
12:00 - 20:00
27 Dec 2023
12:00 - 20:00
28 Dec 2023
12:00 - 20:00
29 Dec 2023
12:00 - 21:00
30 Dec 2023
12:00 - 21:00
31 Dec 2023
12:00 - 21:00
01 Jan 2024
12:00 - 19:00